New Tesla cars will all have self driving capabilities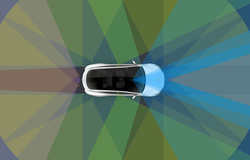 (c)Tesla
Tesla has announced that its Model 3 and all further cars produced by the brand will have fully self driving capabilities.
New Model S and Model X cars with updated hardware are in production and can be bought as soon as today, it added in a blog post.
The self driving hardware will reportedly have eight surround cameras, giving the car a 360 degree visibility of up to a 250 metre range.
New cars...