Latest research brings more pessimism from users on driverless cars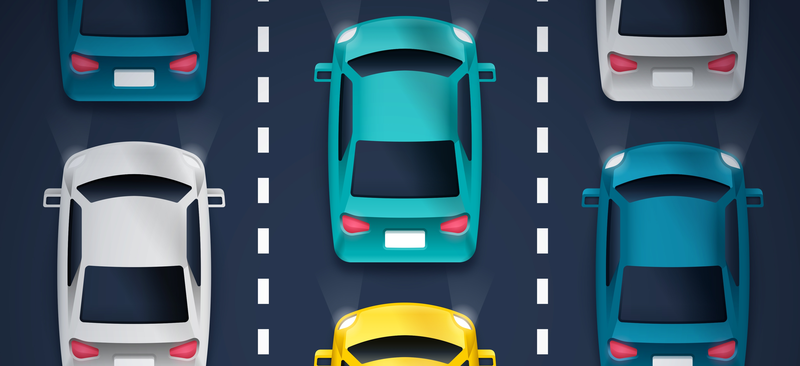 (c)iStock.com/filo
Here's a research statistic which proves consumers' trust in driverless vehicles: 57% of more than 1500 people surveyed by consumer finance provider Varooma say they would prefer to take control of a flying car than be controlled by a driverless car.
The survey findings naturally need to be taken with a pinch of salt, although there are some interesting statistics in the research. Almost three quarters (73%) said they would not give up driving for driverless cars, while 38% of respondents said it was "extremely unlikely" they would buy an autonomous vehicle if it were to become as accessible and the same price as a standard car within five years.
Almost a quarter (24%) of those polled said they would watch movies or read books in the time saved by commuting in a driverless car, while 21% said they would catch up on sleep, 13% they would try and cram in more work, while 10% said they would finish getting ready – putting on make-up, cleaning teeth and so on. For weekend trips, watching movies (21%) was again the most popular option among respondents.
When it came to trusting the driverless car with errands, a similar number said they would be happy with their vehicle picking up a takeaway from a drive through (30.4%) and sending it to the car wash (30.0%), while other tasks, such as taking children to school (7.5%) and sending cash (5%) were less frequently cited.
Patrick Martin, Varooma senior marketing executive, said: "Despite significant investment to get autonomous vehicles on the road rapidly develop technological advances, it would seem British drivers remain unconvinced. We all understand the dangers associated with flying a plane so it's surprising to discover we find that a safer option than computer-operated cars."
The idea of a driverless car picking up a takeaway meal – as well as phoning the order in on its owner's behalf – was touched upon by Jan van Vonno, IDC senior analyst, at a recent Red Hat customer forum. The entertaining session discussed ways in which the supply chain could be cut, citing the recent deal between DHL, Amazon, and Audi to deliver packages direct to trucks.
Whether passengers will be able to get more work done, watch movies, or catch up on sleep, certainly remains to be seen. A study from the University of Michigan Transportation Research Institute (UMTRI) argued (PDF) that the threat of motion sickness may preclude users from being more productive in autonomous vehicles.