How will driverless technology impact the fleet industry?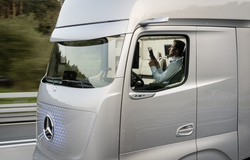 The development of driverless technology has gathered momentum along with claims that automation should bring with it improved road safety, fuel efficiency and ecological benefits. Leading automotive brands including Mercedes-Benz and Nissan are working on high profile driverless vehicles while Google's much-discussed autonomous car project will see the search giant join the race to meet the demands of a potentially significant new market.
All the emerging driverless vehicles, including the Google car...