Impact of ridesharing "dramatically overstated", analyst argues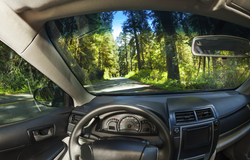 (c)iStock.com/SerrNovik
Consumer interest may be less than expected for ridesharing and other car-related technological developments.
According to TECHnalysis Research founder Bob O'Donnell, popular automotive technologies like ridesharing and self-driving cars may not be as interesting to customers as the industry says.
Ridesharing services such as Uber and Lyft are gaining traction among investors for their larger vision of turning cars into services. This vision of...