BMW debuts connected car features, includes Gear S2 integration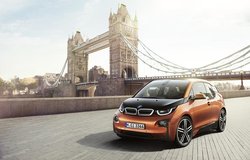 (Image Credit: BMW)
German automobile maker BMW has unveiled several new connected car features which it hopes will help their vehicles differentiate from competitors.
The company's flagship vehicles, the BMW i3 and BMW i8, both feature integrated SIM cards through which the vehicle can interact with the internet and the increasing amount of "things" being connected to it as part of the IoT.
BMW has put a focus on harnessing the latest technologies outside of the company's...