BMW debuts connected car features, includes Gear S2 integration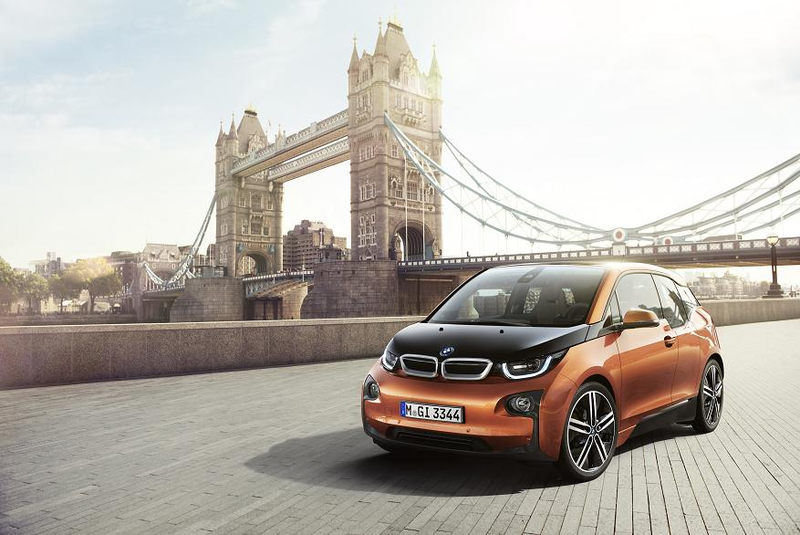 (Image Credit: BMW)
German automobile maker BMW has unveiled several new connected car features which it hopes will help their vehicles differentiate from competitors.
The company's flagship vehicles, the BMW i3 and BMW i8, both feature integrated SIM cards through which the vehicle can interact with the internet and the increasing amount of "things" being connected to it as part of the IoT.
BMW has put a focus on harnessing the latest technologies outside of the company's own ecosystem to ensure drivers of their vehicles can have seamless access to whatever device(s) they choose. This includes "smart home" integrations, attachment points for GoPro cameras, and even a smartwatch app for Samsung's upcoming Gear S2.
Smart Home
Beginning with the smart home, BMW demonstrated at IFA how various functions around the building could be controlled from within the vehicle. For iOS devices, BMW demonstrated integration with the Smart Home app which can activate or control electrical devices around the house after the iDevice is connected via USB or snap-in adapter.
For Android, a demonstration in the Samsung booth showed integration between a BMW i3 and the company's recently-acquired SmartThings platform which can be accessed using the BMW ConnectDrive application.
Smart home integration with a vehicle enables several powerful capabilities. For example, a thermostat at home could be switched-on when you input your home address into the navigation system to ensure you arrive to a warm house whilst preventing energy wastage of it running whilst no-one is there to benefit from it.
On the other hand, your vehicle could ensure your thermostat and unnecessary electrical devices are switched-off and your doors locked when you drive away from home.
Gear S2 Application
Announced last week, Samsung's Gear S2 smartwatch has drummed-up a fair bit of excitement whilst some are erring on the side of caution when it comes to application support from third parties due to Samsung's decision to use their own Tizen OS rather than Android Wear.
Early signs are looking positive for Samsung, and integration with BMW's vehicles through a dedicated smartwatch app helps to quell fears. Aspects of the car will be available to access through a smartwatch for the first time including; checking the battery, its current operating range, and control of the vehicle's navigation system.
GoPro Attachment System
Perhaps the most surprising of BMW's connected car announcements is support for the small, robust cameras offered from GoPro. A M6 MotoGP Safety Car was used to present solutions for mounting cameras to a BMW with the help of original accessories.
The M Performance Track Fix holds the camera to the outside of the body, while interior mountings from the Travel & Comfort System ensure flawless shots even when the car is being driven at its dynamic limits – e.g. on the race track.
GoPro's cameras will be controllable from within the vehicle and images streamed to its Control Display. This could be useful not just for recordings during extreme sports like racing, but also for safety camera footage in the case of an accident for insurance purposes.
What do you think about BMW's new connected car features? Let us know in the comments.