Volvo's helmet prototype makes it easier for cars to detect cyclists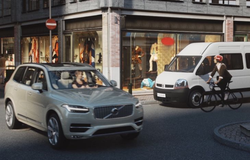 ©iStock.com/cosmin4000
Cyclists' helmets may soon be able to communicate with cars if Volvo's collaboration with sports gear manufacturer POC and Ericsson goes on general sale.
Working with the two companies, Volvo has developed a helmet prototype that is capable of communicating with a connected car to provide proximity alerts to driver and cyclists in a bid to prevent accidents from occurring.
Collisions between cars and cyclists is a global concern. In Europe, 50% of all cyclists...