Volvo's helmet prototype makes it easier for cars to detect cyclists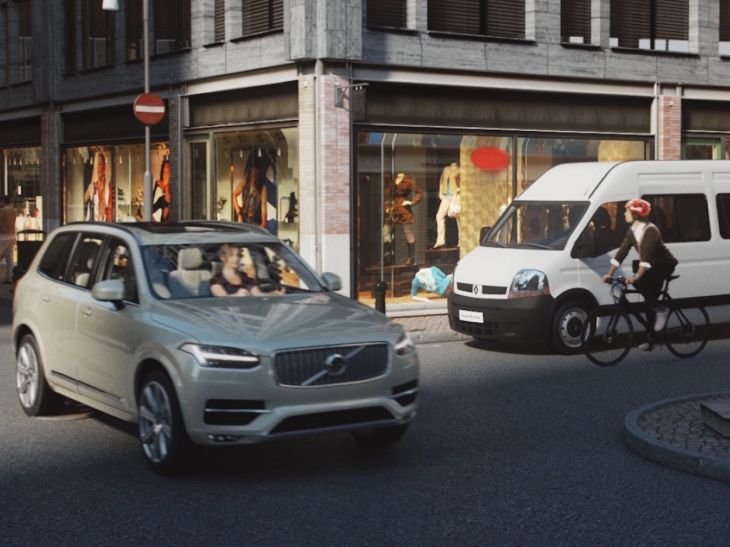 ©iStock.com/cosmin4000
Cyclists' helmets may soon be able to communicate with cars if Volvo's collaboration with sports gear manufacturer POC and Ericsson goes on general sale.
Working with the two companies, Volvo has developed a helmet prototype that is capable of communicating with a connected car to provide proximity alerts to driver and cyclists in a bid to prevent accidents from occurring.
Collisions between cars and cyclists is a global concern. In Europe, 50% of all cyclists killed in traffic have collided with a car, whereas each year in the US there are 50,000 cyclist fatalities.
Strava app data
Strava, a popular app for cyclists, shares the exact position of a cyclist through the Volvo cloud and vice versa. If a collision between the two is about to occur, then an alert is sent to give them both a chance to take avoidance measures.
It does not matter if the cyclist is located around a bend, behind another vehicle or is hardly visible because of darkness or fog, Volvo is still able to make the driver aware through car's head-up display.
Volvo is hoping to add the new cyclist detection feature to its City Safety system, which can already detect, warn and auto brake to avoid collisions with cyclists. By having bikers feed information to the car it can become even more accurate.
No deaths or injuries by 2020
Part of Volvo's Vision 2020 involves a target the manufacturer has set itself to let no person die or be seriously injured in one of its new cars by the year 2020. After this, Volvos vision will change to one where its cars no longer crash.
It may be that Volvo is only developing the system to prevent collisions, but one of the drawbacks of full swarm-based driverless technology is the inability to communicate with all the different types of road user.
By thoroughly testing the prototype now, Volvo is more likely to have a stable and usable system in place for when swarm technologies do become part of daily driving.