Volkswagen hints at the driving data of the future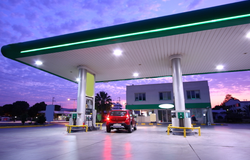 Picture credit: iStockphoto
German car manufacturer Volkswagen (VW) has announced a new partnership with Inrix, a move that offers a glimpse at the type of data drivers will have at their fingertips over the coming years.
Inrix, a big data company that specialises in traffic information, analytics and driver services for connected cars and smart cities worldwide, will be offering VW access to its Inrix Park and Inrix Fuel services.
VW intends to use the Inrix products in its new European Passat models...