How the internet of things is becoming intertwined with the connected car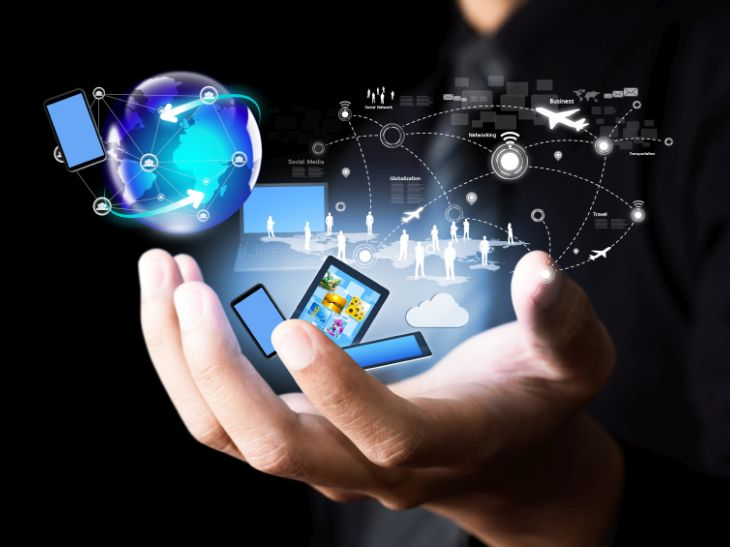 ©iStock.com/shutter_m
Looking at the recent news from some of the world's biggest auto manufacturers, it is clear to see just how much progress has been made and how the connected car is revolutionising the in-car experience.

At CES in January 2015, GM announced AtYourService, a suite of new OnStar services aimed at allowing retailers and other merchants to promote deals directly to drivers. These promotions include hotel reservations, store coupons, parking information and many other offers that add value based on the driver's location.

Subaru of America, in conjunction with AT&T, also announced enhancements to their STARLINK system to deliver improved personal safety and security services to vehicle occupants with 4G LTE connectivity.
These services include stolen vehicle recovery, automatic collision notification and remote smartphone locking/unlocking. Subaru also has an agreement directly with Sirius XM Connected Vehicle to provide a component of the services to Subaru's owners.
Suite of connectivity
These announcements are just some of the latest examples of how the car is rapidly becoming a hub for a new suite of connected services. From providing drivers and passengers with a range of offerings from personal safety and security to entertainment and targeted promotions, the connected car is playing a key role in enhancing the driver's experience.

According to IHS Automotive, there are currently 23 million internet-connected cars on the road today. And in a mere five years that number is predicted to grow six times to over 150 million in response to global customer demand for these services.

To deliver these value-added connected services around the world, car manufacturers are rolling out vehicles that are connected via internet of things platforms. This enables both the manufacturers and their ecosystem of service providers to transform the car into a platform for delivering new recurring revenue streams that support the different business models associated with each service.
Additionally, manufacturers also benefit from an ongoing relationship with their customers throughout the life of the vehicle, something that has been sorely absent from the traditional single point of engagement at the time of purchase.

Numerous categories of connected car services have emerged, many of which have been made possible by the internet of things:
1. Mobile hotspot
In-vehicle mobile hotspots allow both driver and passengers to stay connected while on the go. Because the vehicle manufacturers are leveraging internet of things platforms that enable connectivity via a network of mobile operators, passengers can connect their laptops, smartphones and tablets to the car to surf the Internet, watch movies and access social media.
2.Over-the-air updates
The cost and time associated with requiring drivers to bring their vehicles in for software updates is a burden to consumers. With a connected car, many of those routine services can be deployed transparently to the consumer by pushing software updates over the air.
3. Infotainment
For years drivers have been able to connect their devices to their vehicles via Bluetooth to make phone calls, stream audio and navigate. But the tethering process and the ongoing connectivity is not always as ironclad as it should be, never mind the fact that these apps consume valuable data from the phone's data plans. By using the always-on connectivity of the car, manufacturers can offer a more native experience for the delivery of streaming content services such as iHeartRadio or Spotify.

Internet of things platforms help the content providers monetize their services for the connected car environment. Content providers can offer a free trial of their service, track the individual usage patterns and take action at the appropriate time to promote new features, replenish a data package or upgrade the service.
4. Safety and security
Safety and security have always been the single most important aspect of any vehicle, and internet of things-enabled connected cars can provide additional services, even after an accident has occurred.
With the soon-to-be-implemented eCall initiative that provides emergency assistance after an accident anywhere in Europe, expectations are that response times will be materially reduced, thus having a significant impact on safety.
5. Usage-based insurance
Another new value-added service enabled by IoT is usage-based insurance (UBI), which monitors driving habits and offers rewards for good behavior in the form of reduced premiums.
Whereas insurance providers were previously limited to providing rates based on a risk analysis of general factors like age, average mileage and accident history – the internet of things provides a myriad of opportunities for personalisation.
What does the future hold?
The internet of things is powering the connected car and allowing manufacturers and third parties to offer a wealth of new capabilities that provide the consumer with enhanced safety and security, as well as infotainment and other personalised services.
With millions of new connected cars being produced worldwide over the next few years, the in-car experience is poised for significant change. Car manufacturers will offer new and exciting services that require completely new business models and partnerships, all of which can be made possible by the right IoT platform. And with the monetisation of these services on an ongoing basis, they will be able to build a stronger relationship with their customers and increase their loyalty.
If you are interested in IoT, please visit IoT Tech Expo Europe in London's Olympia, December 2-3 2015.