How can Volkswagen rebuild trust with the fleet community?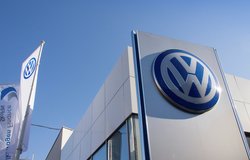 (c)iStock.com/josefkubes
In recent times, it hasn't been uncommon for industry sectors to face scandal or massively increased regulatory constraints; just think of the banking sector and national supermarkets, over the past few years. But news from Volkswagen (VW) – one of the most trusted and reliable brands in the fleet business – has taken us all by surprise.
There are 29.6 million cars on the road in the UK, but with reports saying that as many as 1.5 million VW cars may have to be...