2017 connected car predictions: Seeing the forest for the trees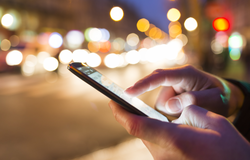 (c)iStock/LDProd
As 2016 winds down, the connected car industry is ramping up for another interesting year.
We've seen several innovative initiatives such as Uber testing autonomous ride sharing in Pittsburgh to Hyundai giving Blue Link users the ability to start their car by talking into their watches. Well, 2017 will be no different.
That being said; not all ideas will succeed.
Prediction: UBI subscriptions will stall
As new technology continues to alter the driving experience as we know it,...