2017 connected car predictions: Seeing the forest for the trees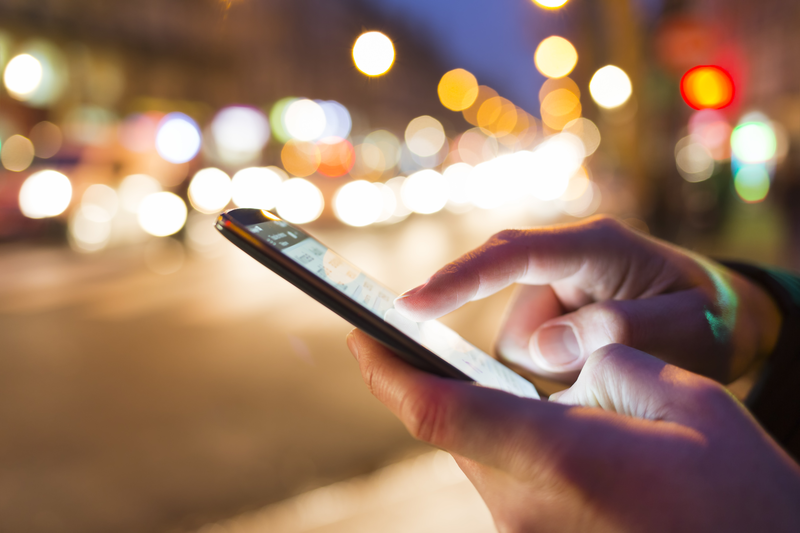 (c)iStock/LDProd
As 2016 winds down, the connected car industry is ramping up for another interesting year.
We've seen several innovative initiatives such as Uber testing autonomous ride sharing in Pittsburgh to Hyundai giving Blue Link users the ability to start their car by talking into their watches. Well, 2017 will be no different.
That being said; not all ideas will succeed.
Prediction: UBI subscriptions will stall
As new technology continues to alter the driving experience as we know it, the automotive insurance industry will have to evolve as well. Usage-based insurance is one of these evolutions, a model where insurers charge based on driving habits as recorded by telematics devices, instead of from actuarial studies that determine risk and advise rates.
According to IHS Markit, global usage-based insurance subscriptions are expected to increase from 12 to 142 million by 2023.
But, this model isn't as useful to both insurers and drivers as the above statistic would lead you to believe. Privacy and data sharing concerns aside, the UBI insurance model is risky and resource-intensive for the insurer, with new pricing models, device installation, data storage and risk uncertainty all added burdens the provider must bear.
Not to mention if the insurer doesn't collect the appropriate data to minimise its risk and charge accordingly, the already volatile profit margins become more so.
From the driver's point of view, UBI can have negative ramifications despite the selling point being lower premiums and easier entry for low-income drivers.
For instance, a bad driver would pay more than the average as telematics devices can record data on how hard the brakes are hit, how fast one is driving and how sharply one turns.
These challenges must be addressed for UBI to succeed.
Prediction: OEMs will learn to fit the car into the life of its owner
Automobile makers will continue to battle with each other and with technology vendors for share of the connected vehicle market. The problem is that none will dominate until they figure out that to get it right, they must place the driver at the center of the connected vehicle experience.
Without understanding the complete experience and what the driver feels, desires and how they behave, OEMs and technology vendors alike will fail to capitalise on this enormous opportunity.
2017 is bound for more technological advancements and deployments in the connected car industry
It will be a major shift in thinking, though, for car makers to not just consider how consumers use cars, but also the associated third-party apps.
This is the year we begin to see a customer-focused shift in the product development process where the connected vehicle experience is about the end-user and services rather than the product. It is then that car makers will bridge the gap between the car, the driver, the devices and the apps.
Prediction: Ride sharing will inspire new mobility-as-a-service models
As we watch Uber, GetAround and ZipCar change the way urban dwellers transport themselves and their belongings, we're left to wonder which modern mobility models will last and which will perish, giving way to the next model.
The improved utilisation of supply and capacity to better address demand has nearly crippled the traditional taxi service industry, but Uber is influencing another long-standing service.
Rental car companies are beginning to show signs of weakening as more business travelers are using mobile apps to 'hail' rides while on the road than renting cars according to a Certify report.
The convenience, physical security and ease-of-use benefits mean these ridesharing apps will continue to gain market share on rentals and taxicabs.
The short-term rental space, on the other hand, a marketplace with services like ZipCar and GetAround (which recently merged with City Car Share) are signs that newer models are approaching.
These companies flourish in a niche market where users can rent cars for short-term trips via mobile apps and return them to the very same spot. The downside to this model is that just like traditional rentals, users must bring it back to where they found it and therefore, lack that extra convenience.
New mobility models that will shape mobility-as-a-service in 2017:
Fractional ownership, while not truly on-demand, benefits a group of people by sharing in the expenses and conveniences of owning a car. One application of this is to include – as part of a rental agreement in an apartment building – the use of a vehicle or a set of vehicles that renters can use as needed
Commuter models where mass transit vehicles are not on fixed routes.What if your ride to work can be arranged to stop by the post office on the way?
Uber extends offerings to include monthly or yearly packages for folks not willing to buy their 16-year old a car just yet
Whether UBI addresses its challenges or driverless Ubers roam the streets, 2017 is bound for more technological advancements and deployments in the connected car industry.
What changes do you see coming in 2017?