Connectivity is key in preparing for driverless cars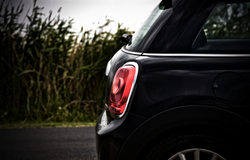 The recent driverless car trial in Milton Keynes, the first of its kind in the UK, suggests that the future of transport is quickly coming upon us – one half-mile loop at a time.
Filling the nation's garages and motorways with automated vehicles would mark a giant leap towards the efficiency, convenience and luxury of the "tech utopias" chronicled by countless science-fiction writers and envisioned by startups from Silicon Valley to Soho.
However, before we make the final stop,...