SK Telecom trials world's first 5G connected car in South Korea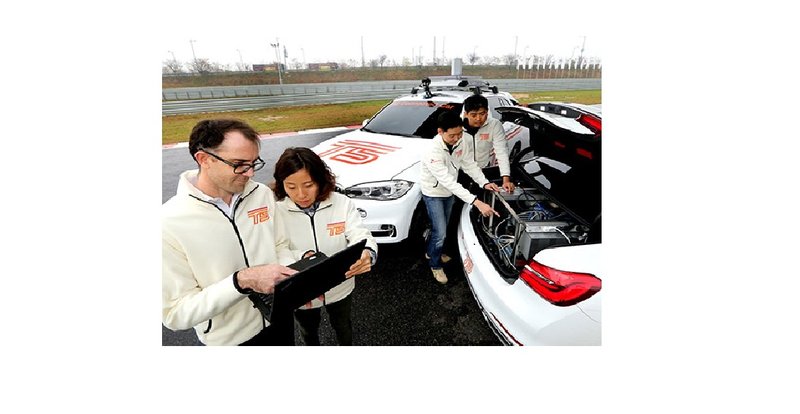 The world's first 5G connected car has been trialled in South Korea by SK Telecom.
The company demonstrated the car in partnership with Ericsson at the BMW driving centre in Incheon.
The car, named 'T5', is supported by Gbps throughput and ultra-low, sub-millisecond 5G latency.
BMW's driving centre is over 240,000 square metres, and the trial network covers the entire track, supporting over 20Gbps peak rates. SK Telecom and Ericsson jointly developed and deployed the 5G radio and core network infrastructure to cover the whole centre.
The car is connected to the network via a combination of 5G and vehicle-to-everything technologies, and there is ultra-low latency communications between cars or the car and its environment.
The T5 also has a video recognition camera to observe road conditions and give the driver notifications. For the demo, it also had 4K and 360 cameras attached, via which it transmitted ultra HD video of its journey back to the control centre.
A VR bus
Along with the 5G connected car, SK Telecom also demonstrated a virtual reality, 5G-based bus with large-screen displays, an audio system and video cameras which provided the virtual and augmented reality multimedia, meaning passengers can have an immersive reality experience while on the move.
"5G will offer much more than just faster data speeds. It will serve as a true enabler for a whole new variety of powerful services that deliver unprecedented value to customers," said Alex Jinsung Choi, the CTO of SK Telecom.
"Today's demonstration of 5G-based connected car technologies marks the very first step towards achieving fully autonomous driving in the upcoming era of 5G."
"The cooperation between BMW and SK Telecom will lay the foundation for 5G-based connected car technologies," Kim Hyo-joon, the CEO BMW Group Korea added.
SK Telecom has also unveiled plans to deploy and operate 5G trial networks in Seoul and other select areas through cooperation with Ericsson, Nokia and Samsung starting from early 2017. Based on the trials, the company will develop 5G services such as connected car, artificial intelligence, robotics, and immersive media based on augmented reality and virtual reality technologies.
If you're interested in finding out more about 5G, head over to the 5G conference and exhibition page for more 5G insights.