80% of driverless car users would 'relax and enjoy the scenery', Ford survey says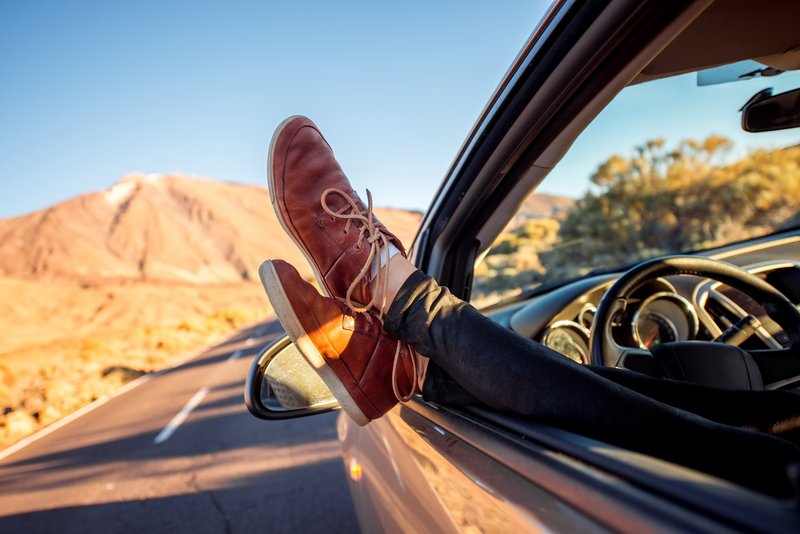 (c)iStock/RossHelen
Driverless cars are still a few years off yet, but people already have quite strong views on how they would impact everyday life.
As Ford recently announced it would start European testing of autonomous cars next year, it also commissioned a survey asking people from various countries how they would pass their time when travelling in one.
In response, 80% said they would look forward to kicking back and checking out the scenery en route to wherever they were going, while 72% said they'd have a chat on the phone. In addition, 64% said they'd use the time to have a snack, with more telling surveyers they'd read or watch a movie.
Freeing up people's time to get tasks done is just one benefit of driverless cars - and it may even spell the end of a parent's sometimes (depending on where you live) arduous task of dropping the kids to school, as 16% of people said they'd let their child travel alone in a self-driving car.
Whatever your thoughts are on that though, it is clear people are considering a number of ways in which driverless cars will change their everyday lives - including going out for drinks.
Free up valuable time
According to Ford, Europeans spend the equivalent of 10 days per year in their cars, and a previous survey showed that people in large cities find their commute more stressful than their jobs. This can be particularly true for those in the UK living in parts of London or cities like Bristol, where there is currently a high volume of roadworks, narrow streets and general disruption.
Autonomous cars have the potential to shake this up, however; particularly if widely adopted and the proper infrastructure is put in place to accomodate them.
"People are really beginning to think about exactly what autonomous vehicles could mean to their day-to-day lives," said Thomas Lukaszewicz, manager, automated driving, Ford of Europe.
"Many of us neglect time for ourselves and for our loved ones in the face of other demands. Self-driving cars will revolutionise the way we live, as well as the way we travel."
Ford has announced plans to use a driverless car for a ride-sharing service in the US in four years' time. As such, it'll extend testing to Europe as it has a wide variety of road rules, traffic signs and road layouts as well as a high volume of cyclists, Lukaszewicz added.