Springworks launches connected car platform in Sweden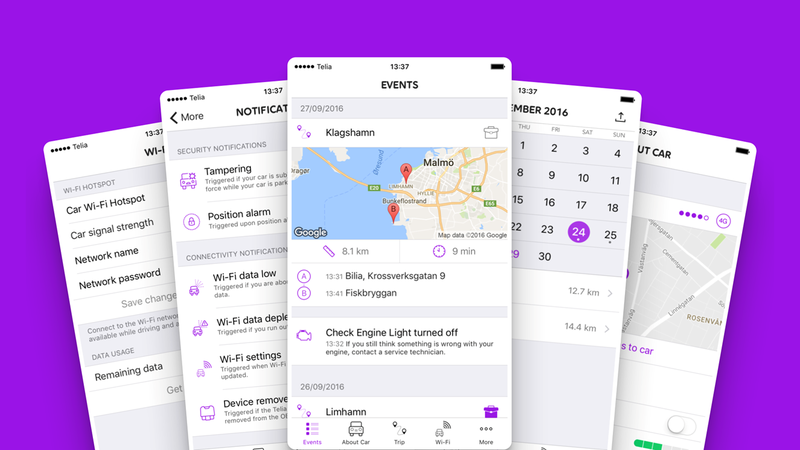 A new connected car platform for mobile operaters and service providers has gone live in Sweden.
Springworks AB's SPARK platform will be used by Nordic and Baltics mobile network operator Teila Company.
The platform will allow the company and its automotive service provider partners to launch a host of new subscription-based connected car services for drivers.
These services will include 4G, in-car Wi-Fi, service warning alerts, parking information and warnings, tyre change notifications, eco driving features, insurance services, tampering alarm and dashboard data.
Springworks is currently focusing on the European car market of 258 million cars and by 2020, the company says, the SPARK platform will have enabled mobile operators to monetise a large portion of the untapped international connected car ecosystem.
New legislative requirements on automatic emergency reporting are driving this market. From April 1, 2018, all new passenger cars in Europe will need to be fitted with a modem that can send a crash alert to emergency services.
New and old cars
Through SPARK, mobile operators can deliver a range of smart services to owners of newer and older cars via an on-board diagnostics dongle and app or API.
The end-user plugs the telematics unit into the car's standard OBD socket, which then connects the car through the operator network to aggregated services via the cloud.
Springworks offers this as a white label SaaS platform to mobile operators charging an activation fee and monthly fee per active user. The enterprise grade platform includes APIs for onboarding and integrating multiple service providers.
"Connecting cars makes perfect sense from a business perspective with stakeholders ranging from insurance companies, car repair shops, fleet managers to roadside assistance companies," according to Hans Dahlberg,vice president of Division X (IOT) from Telia Company.
"Insurance companies in certain regions have already shown that telematics systems can reduce claims expenditure by up to 30% whilst repair shops can save time for both themselves and their customers by doing a remote diagnosis before the car arrives."