What areas will connected cars thrive in?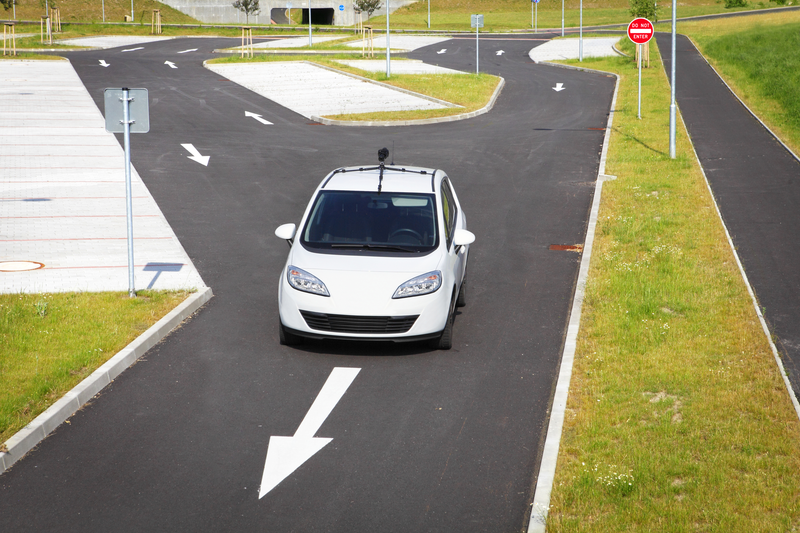 (c)iStock/narvikk
Imagine walking up to a rental car, not filling in any paperwork; just confirming that it's the right one on your app, hopping in and driving off into the sunset.
For anyone who has ever stood in a queue at a rental car company in an airport, this will sound like a dream. But it's a dream that's quickly becoming reality, thanks to Avis.
The company has made smartphone-only car rental available in the US and is trialling it at several UK airports, but the programme only serves to highlight how fast connected car technology is changing traditional automotive sectors.
In fact, so much change is happening at the moment, Avis has put together a report on The Evolution of the Connected Car, with insight from Vodafone, PwC and Volvo examining prospects and challenges for the years ahead.
So what other changes can we expect to see in the near future, aside from no-paperwork car rentals?
Overcoming barriers
The biggest barriers to connected cars right now arguably circle around subjects people are unsure about. Over half of people surveyed by Avis didn't even know what the word connectivity really meant.
To quote a famous Harry Potter line, many people 'don't trust something unless you can see where it keeps its brain', and are particularly sensitive when it comes to tracking technology or where and how their data is being used.
With each year that advances, cars are only going to become more connected, so educating people about what connectivity means as well as being transparent when it comes to data usage is going to be important for car manufacturers and other vendors.
Winning customers over to their data being shared with third parties might be a tough one too - but it's something that will be vital for some uses of connected cars, including sending driving info back to the factory and car problem details to the dealership.
Autonomous cars
Of course, we can talk about connected cars as being available and on the roads today, but this is only paving the way for the sci-fi-like future: self-driving cars. From Google to universities to Volvo, so many bodies around the world are trialling autonomous vehicles from every angle and in every aspect, as it's something that's predicted to be the norm by 2020.
Driverless cars come with a wealth of benefits, ranging from easing parking stress, to being programmed to obey the rules and drive politely, as well as the amazing advantage of increasing mobility for those who are disabled, live in remote places or who are unable to drive.
The battle rages on however when it comes to things like getting people used to the idea of trusting a car to think for itself, how insurance will work, what rules and infrastructure need to be put in place to facilitate autonomous cars - and more.
But in 2017, the largest ever trial of driverless cars will take place, as 100 Volvo IntelliSafe Autopilot equipped XC90s take to the roads around Gothenburg, Sweden. Large-scale trials like this will be instrumental in shaping how the cars will be phased in to our streets in future.
Money
Connected cars will be big industry, and PwC sees sales tripling to €122.6bn by 2021. This is actually a small slowdown in adoption speed compared to earlier estimates, because of European regulators to give OEMs an extension to 2018 to install automatic emergency calling systems.
The professional services firm added that carmakers will take on a new identity as providers of mobility services, opening the door to lucrative new digital revenue streams. This may come when they begin to explore opportunities in other digital areas such as entertainment, commerce and monitoring a driver's health.
It has also identified business models which may emerge over the coming years for connected cars:
Aggregator of data and audiences: Collecting and distributing data from connected cars will have value for third parties i.e. insurance companies
Digital service provider: Some players will offer digital services through connected car technology, ranging from entertainment to mobility management
Digital augmented product provider: Many will capitalise on automotive expertise and insights to help optimise performance and utility of vehicles
Digital enabler: Some competitors will carve niches as suppliers of high value digital components of connected car infrastructure
Fleets
Last, but not least, fleets are set to benefit from connected car features, as the tech allows companies to monitor the speed, location and hours of its vehicles.
There are however a few things to bear in mind, in that data must be mined methodically and strategically. Users should be protected against cyber security threats, and companies should bear in mind that digitisation will be an increasing trend for fleet management's organisational model.
In summary, it's not as simple as saying that connected cars are going to change the way we drive and interact with our cars.
They are going to change whole aspects of vehicle use, from transforming fleet management, to making car rental easier, to giving people mobility with driverless cars and creating new revenue streams for brands.
All we have to do now is convince the public they're a good idea.