How MIPI is aiming to change the future of the connected car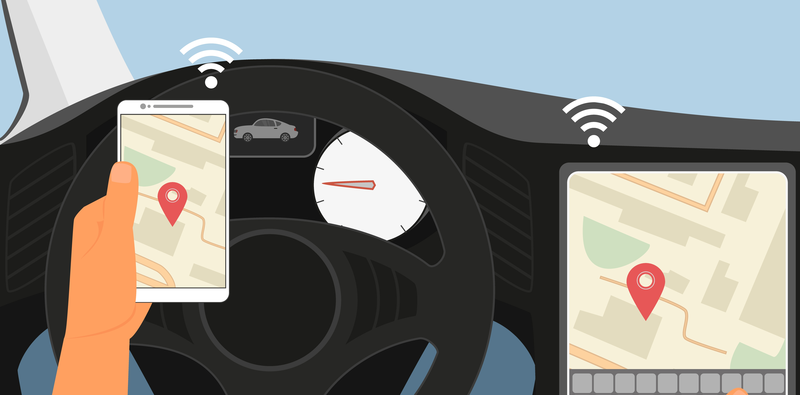 (c)iStock.com/Lightcome
The U.S. Department of Transportation (DOT) in September 2016 announced a new Federal Automated Vehicles Policy "…to help facilitate the responsible introduction of automated vehicles to make transportation safer, cleaner, more accessible, and more efficient."
In a report dated September 29, 2016, Gartner shared "The production of new automobiles equipped with data connectivity, either through a built-in communications module or by a tether to a mobile device, is forecasted to reach 12.4 million in 2016 and increase to 61 million in 2020." Gartner defines the connected car as "an automobile that is capable of bidirectional wireless communication with an external network for the purpose of delivering digital content and services, transmitting telemetry data from the vehicle, enabling remote monitoring and control, or managing in-vehicle systems."
In the heart of the connected car you will find safety systems that enable semi- and fully-autonomous driving. Advanced Driver Assistance Systems (ADAS) are the fastest growing automotive application with 25% compound annual growth rate (CAGR) from 2014-2021, according to IHS Automotive. Rapidly evolving ADAS applications can be divided into two safety groups:
Passive driver assistance systems: back-up camera system, distance alert system, side mirror systems utilising image sensor and display with alerts
Active driver assistance systems: back-up camera system with identification and breaking, collision avoidance, active lane departure system and automatic emergency breaking
Per the Insurance Institute for Highway Safety (IIHS) President A. Lund, the Automatic Emergency Breaking technology can prevent 20% of crashes or an equivalent of 5 million crashes per year in the U.S. The IIHS is collaborating with others to standardise the technology by 2025.
For many of these ADAS applications, a real-time camera and sensor data processing and pattern recognition is required to meet and support the new requirements and policies. The MIPI Alliance, consisting of numerous member companies across the industry, has developed and released multiple protocols for mobile applications that can now be leveraged for ADAS applications.
Use cases in automotive applications
MIPI specifications are widely used in mobile applications, primarily smartphones, and the mobile electronics ecosystem provides cost- and power-effective solutions, proven in mass production, that can be easily leveraged in automotive applications. The following example illustrates the use of camera and display interfaces in an automotive surround view system.
In order for the car to be aware of its surroundings and see and react to an event, deployment of multiple image, radar, ultra-sonic and Light Detection and Ranging (LiDAR) sensors are required.
Figure 1 shows a typical implementation of a surround view system, acquiring imaging information from multiple sources and analyzing it to make a very quick decision.
Figure 1: Example of Surround View System for Automobiles (Source: Synopsys)
Such implementation at the system level can be complex as it requires having multiple camera modules, bridge and processing power to analyze the data and take action. Using the MIPI CSI-2 camera and MIPI DSI display specifications addresses this requirement and greatly simplifies the implementation as shown in Figure 2.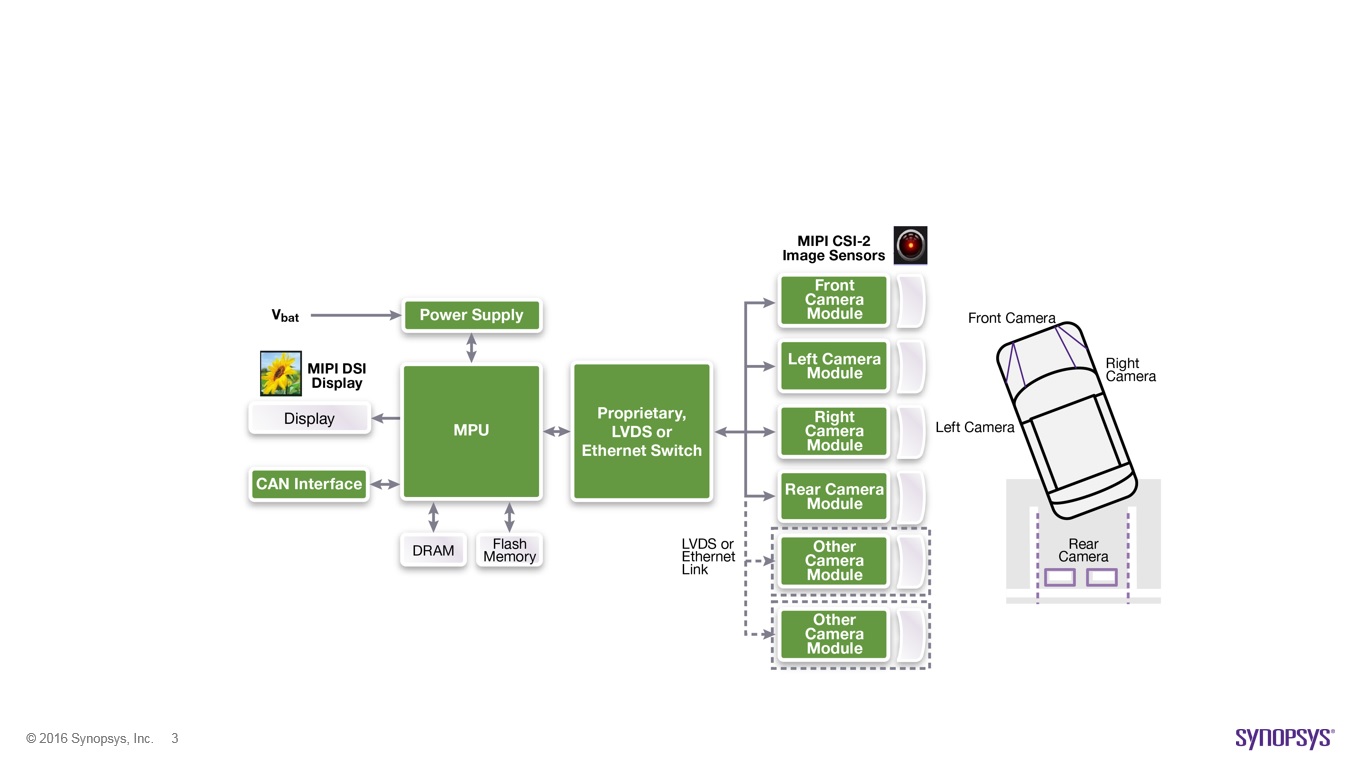 Figure 2: Surround view system using MIPI CSI-2 image / radar / lidar sensors and MIPI DSI display (Source: Synopsys)
Meeting automotive safety requirements is a must
Several key features are required in today's automotive System on Chips (SoCs), such as redundancies, ability to deliver high bandwidth data from different parts of the automobile, increase in performance and computing power for real-time data analysis, and deployment of computer vision and deep-learning algorithms.
For safety-critical ADAS applications, one key element is to ensure that all the electronics components – Internet Protocol (IP) and SoCs – meet the required functional safely specifications at the target Automotive Safety Integrity Levels (ASIL). In turn, it is critical for the ecosystem providers to ensure compliance with automotive safety standards and target levels.
Integrated circuit (IC) vendors are required to deploy policies, processes, strategies and human resources for safety-related automotive IP and SoC development to meet ISO 26262 safety requirements by having integrated hardware safety features, a robust verification plan, Failure Mode Effect and Diagnostic Analysis (FMEDA) report, AEC-Q100 testing, and TS 16949 Quality Management.
Summary
Specifications service multimedia, storage, sensor and wireless connectivity for in-vehicle infotainment, driver information, vehicle networks and ADAS applications. Today's cars primarily utilise MIPI CSI-2 for image sensor connectivity but the market is trending towards a wider adoption of more specifications for embedded displays, sensor connectivity, embedded storage and removable cards, Radio Frequency (RF) connectivity, audio connection and network bridges.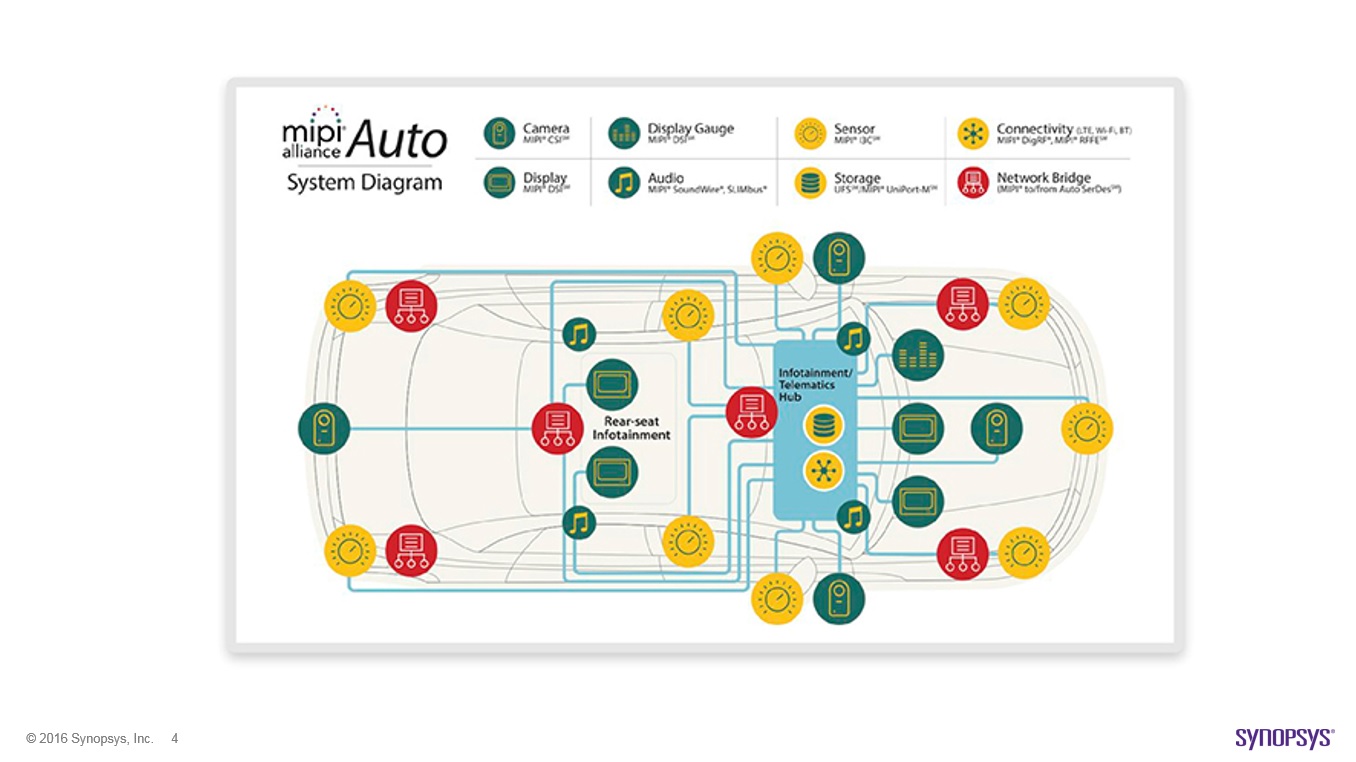 Figure 3: MIPI specifications service a variety of automotive applications (Source: MIPI Alliance)