BMW investigates femtocell technology for cars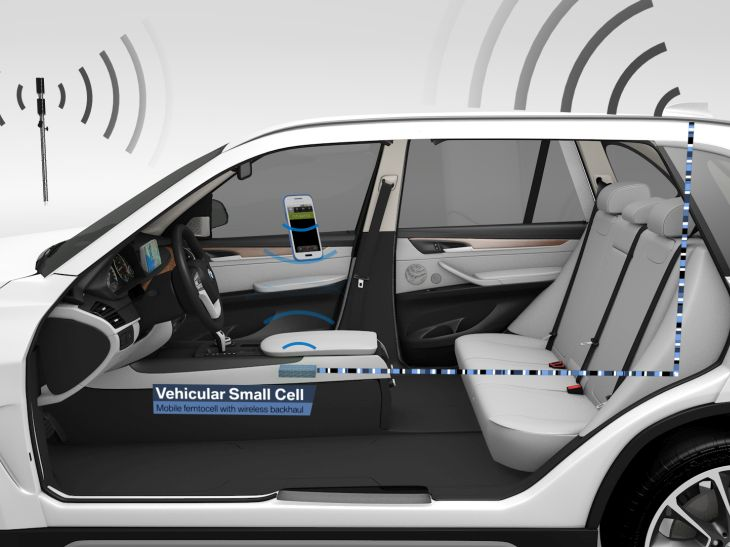 Smartphones, tablets and wireless-enabled wearable technology will all become more reliable if BMW succeeds in bringing its Vehicular Small Cell research project to road cars.
Originally conceived to provide mobile phone signal in areas that normally struggle with poor coverage, femtocell technology was designed with thick-walled country cottages and large, insulated structures in mind.
BMW, however, is working with Nash Technologies and peiker acustic to circumvent the signal shielding that can cause reception problems for the car's driver and passengers when they are in areas blighted by poor coverage.
The three companies are modifying the usual femtocell technology so that it can provide an improved link to mobile networks using the vehicle's own aerial, but also minimise electromagnetic radiation for those inside the car.
A lower amount radiation is present because of the short distance between the mobile devices inside the car and the Vehicular Small Cell. Transmission occur at very lower power, meaning devices also conserve battery.
BMW did not reveal a timeline of when it expects to complete the Vehicular Small Cell research project.