Drivers aren't keen on stepping into fully self-driving cars just yet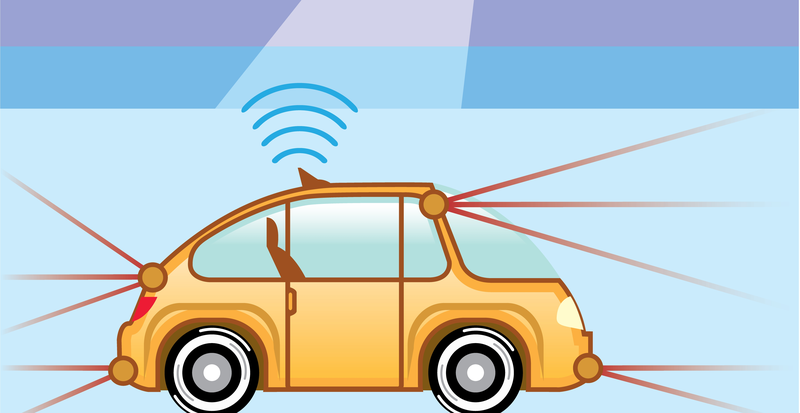 (c)iStock.com/anton_novik
A survey of US drivers from the University of Michigan Transportation Research Institute (UMTRI) reveals the majority would not want to give up driving for fully automated vehicles for the time being.
43% of the 505 respondents indicated a preference for no self-driving, while 40% would be happy with partially self-driving vehicles and only 15% want completely autonomous. The report notes preference for vehicle automation "generally decreased" as age increased.
More than two thirds (68%) of those polled said they were either very or moderately concerned over riding in a completely self-driving vehicle. Subsequently, an overwhelming majority of respondents – 97% of women and 95% of men – said they would prefer to have controls, such as a steering wheel, and brake and accelerator pedals, on self-driving vehicles. Overwhelmingly, drivers would prefer to be notified they would have to take control of the vehicle via a combination of sound, vibration, and visual triggers.
Drivers were divided as to how they would like to input route and destination details; 37% opted for touchscreens while 36% preferred voice controls. Women and older respondents generally preferred voice commands, while men and younger respondents were more likely to opt for touchscreens. Other options available were traditional dash-mounted displays (11%), personal portable devices (8%), and keyboard and mouse (3%).
Brandon Schoettle, the report's author, said he was "a little bit surprised" at the numbers of those who did not want the technology, as well as levels of concern over riding in completely self-driving vehicles being unchanged from the previous year's findings.
However, he told Connected CarTech in an email: "I would expect the results to get more positive if we tracked this over the coming years. The technical problems will get worked out and it should become clear just how much safer these vehicles can be when compared to the average human driver."
When asked on why the results came back as they did, and whether it was down to educating drivers, worry about the pace of technological change, or – as the study assessed – drivers not being in control of the vehicle, Schoettle said: "I think all the factors you listed play a role, and probably varies from person to person based on their priorities.
"The relatively high preference for a partially self-driving vehicle indicates that giving up all control is a large part of why people do not want completely self-driving vehicles," he added. "Additionally, recent media coverage has reported on some of the technical shortcomings of the current generation of self-driving vehicles, as well as several crashes involving these vehicles."
It is worth noting however, in the case of Google, that the technology giant pins the blame for these crashes on human driver error.
A previous study from UMTRI on autonomous cars argued the perceived energy savings promoted by the vehicles was a misnomer, partly down to a lack of the expected 'trip overlap', where families need two cars, one to take the kids to school and the other to go to work. You can take a look at the latest report abstract here.