Ford doubles down on the connected car with research centre opening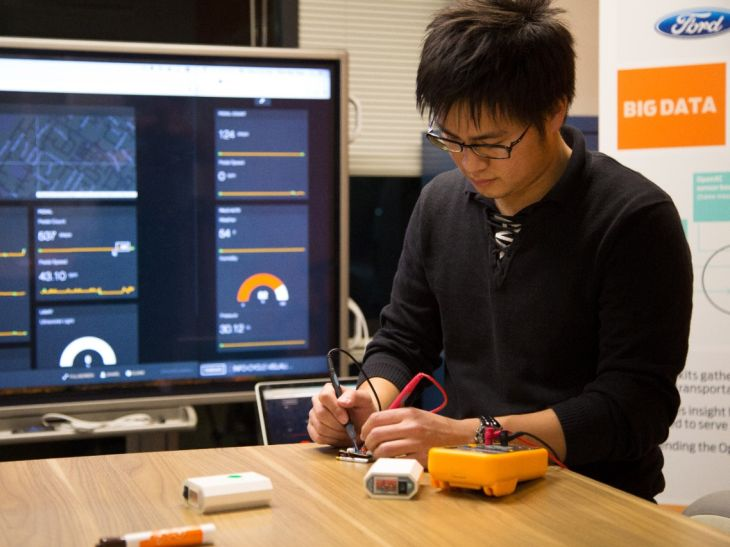 Palo Alto's Silicon Valley will be the location of a new Ford research centre, which the company hopes will drive innovation, connectivity, mobility and autonomous vehicles.
By the end of the year, Ford wants its new project to be one of the largest automotive manufacturer research centres in Silicon Valley with 125 researchers, engineers and scientists.
Ex-Apple man Dragos Maciuca, who has a background in consumer electronics, semiconductor manufacturing, aerospace and automotive, will take up the senior technical leader for innovation and oversee the research center.
Ford is not the only car manufacturer to refocus its future research and development efforts on the connected car, with AT&T and LG joining forces on the Drive Studio programme that features buy-in from a total of 12 companies.
Projects already underway
In its announcement, Ford also provided a peek at what it will be working on, integrating with connected home thermostat Nest so that the device will be alerted to disable or enable heating when a car leaves or arrives back at a driver's residence.
Instead of starting R&D projects from scratch, Raj Nair, Ford's group vice president of global product development and chief technical officer, wants to form partnerships with other businesses.
"Future mobility solutions will require fresh ideas and vigorous collaboration between researchers inside Ford and with other technology leaders outside the automotive industry," he said.
"Our Palo Alto research team will build on existing relationships with universities and technology companies, and forge new ones to help us create and apply the appropriate technology working together."
Driverless research
Stanford University is one such institute to benefit from these relationships. It will be working with Ford to test the new path planning and prediction algorithms for its Fusion Autonomous Research Vehicle that researchers have been working on for the past year.
The manufacturer also revealed it would be collaborating with the Georgia Institute of Technology's campus in Atlanta too. Its research uses real-time video streamed over existing 4G/LTE technology to drive golf carts thousands of miles away.
The Palo Alto venture will supplement Ford's other centres, including one that works on advanced electronics, human-machine interface, materials science, big data and analytics in Dearborn, Michigan, and another in Aachen, Germany.