How does legislation for driverless cars differ between the US and UK?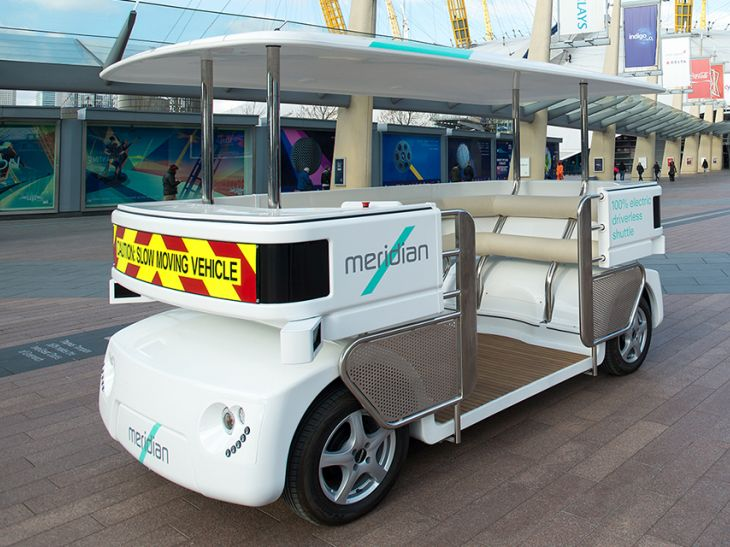 Driverless cars are a hot topic at the cutting edge of automotive developments. To date, much of the focus on driverless cars has been in the USA who appear to be in "pole position" in relation to the testing and development of this technology. For example, it has been reported that Google's driverless vehicle has driven 300,000 miles in the US without any accidents.
The UK is keen to come on board to become a global leader in the development of autonomous vehicles, with plans to invest £19million in trials in several UK cities, including Milton Keynes and Coventry, now expected to commence in April/May 2015.
More recently the UK Government announced plans for these trials and unveiled a report outlining plans for new legislation by summer 2017. This legislation will consider the complex issue of liability for accidents involving driverless vehicles and safety requirements. It is anticipated the new UK legislation will also modify the Highway Code. This follows a six-month review into the legal, practical and safety implications of driverless cars in the UK. A Code of Practice is expected in Spring 2015 to allow for the testing of driverless vehicles on UK roads.
"No barrier" to driverless
The UK Government has concluded that there is "no barrier to testing driverless technology on UK roads", although there was a distinction made between "highly" automated and "fully" automated vehicles.
Many countries' motor laws incorporate the Vienna Convention on Road Traffic 1968 which requires a driver to be in control of his/her vehicle at all times. To date, this has prevented countries moving on from undertaking test drives on autonomous vehicles to marketing them for public use. However, an amendment to the United Nations Convention on Road Traffic, agreed in April 2014, now allows a car to drive itself, as long as the system "can be overridden or switched off by the driver."
The UK, along with the USA, has signed, but not ratified the Vienna Convention. However, both countries have incorporated its provisions into national law.
If and when the UK introduces new legislation addressing driverless vehicles, it will not be the first to do so (Spain, Finland, Italy and Greece all have some degree of legislation governing their use) but it will be a step ahead of the USA, as the USA currently has no national legislation dealing with driverless vehicles. However, four US states have introduced federal laws to enable driverless cars to be used on their roads, starting with Nevada in June 2011 – however, it must be noted that 15 US states have rejected bills relating to automated driving.
Different registration plates
The UK should avoid some of the challenges posed by the US having different state regulations. For example, during the trial of the driverless Audi A7 in the US, the vehicle license plates needed to be changed between California and Nevada. However, this does raise questions as to how autonomous cars will work across international borders.
It must also be noted that the UK has a very different road network than the US. In the US the grid system often seen coupled with long, straight and wide roads make for an ideal backdrop for driverless vehicles. However, in the UK driverless cars will have to overcome issues such as narrow country lanes, potholes and roundabouts.
It is anticipated that new UK legislation will still hold the driver liable in the event of accidents and maintain the requirement for a driver to retain control of his/her vehicle. This echoes federal legislation in the US, which includes requirements that a user of a driverless car must be "properly trained," be "in immediate physical control" of the vehicle on public roads, and that a steering wheel be present in the vehicle. This reflects the fact that in the near future at least, vehicles on the roads will be at least partially controlled by a human, but there will likely need to be a move towards manufacturers taking on a greater burden in terms of liability as telematics become more sophisticated and cars more autonomous.
California regulation
However, manufacturers have developed vehicles to incorporate future developments in legislation and technology. For example, in May 2014, Google presented a "button operated" prototype driverless car that had neither a steering wheel nor pedals. It later had to include these features to comply with Californian legislation, but they are easily detachable. The Audi A7 driverless car can be driven in either fully automated mode, or be operated by a human, and contains features such as a steering wheel which retracts when in automated mode and flashing lights warning of the move to driver control.
It is clear that, whatever jurisdiction driverless cars are developed in, the difficulties of ensuring the safety of the innovative technology they utilise will delay their entry onto the market. Whilst Google anticipates these cars will be roadworthy by 2017, some commentators at the Automotive New World Congress in the USA recently believed lack of regulation may delay their introduction in the US until 2022-2023.
In December 2014, California's Department of Motor Vehicles missed a year-end deadline to adopt new legislation in respect of driverless cars as regulators were unable to come to an agreement as to how the safety standards of these vehicles would be verified. At present, given the telematics utilised in driverless cars is so new, there are no accepted standards on certifying safety. In the UK, as elsewhere in the EU, an independent assessor must verify the safety of a driver-operated car, whereas in the US manufacturers self-certify their vehicles.
The innovative nature of driverless cars will pose challenges on both sides of the Atlantic in terms of developing legislation that both ensures the safety of the vehicles, and keeps pace with ground-breaking new technology. At present the US remains the country leading the way but the UK is now signalling an intention to close the gap.