Driving forward vehicle data transmission: It's all about standards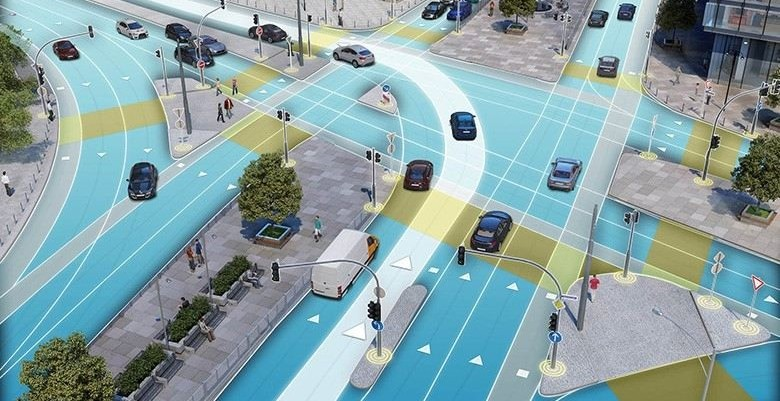 Picture credit: HERE
Location and navigation technology provider HERE has convened a forum aimed to foster greater industry collaboration in vehicle sensor data transmission, with the contingent arguing a universal standard needs to be agreed upon.
The forum, involving 16 companies ranging from automotive manufacturers to system vendors, examined a variety of issues from security to data content.
HERE, a Nokia subsidiary, argues the need for an industry standard where vehicle sensor data is 'ingested by a location cloud' – essentially a form of swarm intelligence – is clear. Automotive technology research specialists SBD predict that by 2020 more than 163 million terabytes of data will be generated each year by connected cars through on-board cameras and sensor technologies.
In June HERE published its Sensor Ingestion Interface Specification, a proposed open standard for car sensor data which theoretically allows vehicles to share information within a 'location cloud' transmitted to other vehicles on the road.
The concept is a familiar one. Using real-time data, if an accident ahead has forced a car to slow down, those behind can respond in greater time leading to fewer accidents. But as the forum acknowledged, the need for a universal language for each vehicle to communicate is pivotal.
One company involved in the discussion was Continental, whose projects in the space include eHorizon, which merges data from different car makers into a backend. Ronald Hain, head of the backend development team at Continental, argues the solution is 'standards, standards, standards.'
"A common specification would lead to more available data, improved data quality and would enable features that are not currently possible," said Hain. He added: "Historically, every tier one manufacturer has had its own strategy and interface. What we need is standards, standards, standards. They are the key for success for every company in the industry."
Hence HERE and Continental are working together to push collaboration forward. History will say it's not an easy task; the number of Internet of Things (IoT) standards in the market at the moment is testament to that. HERE refused to disclose the other companies who participated in the forum, although added firms from the US, Asia and Europe took part.